Joined

May 24, 2023
Messages

8
I am pleased to announce the publication of the second edition of
A Cauldron of Uncanny Dreams
, an anthology of ghost/horror/occult short stories with 5 new stories added.
Amazon US
Amazon UK
Goodreads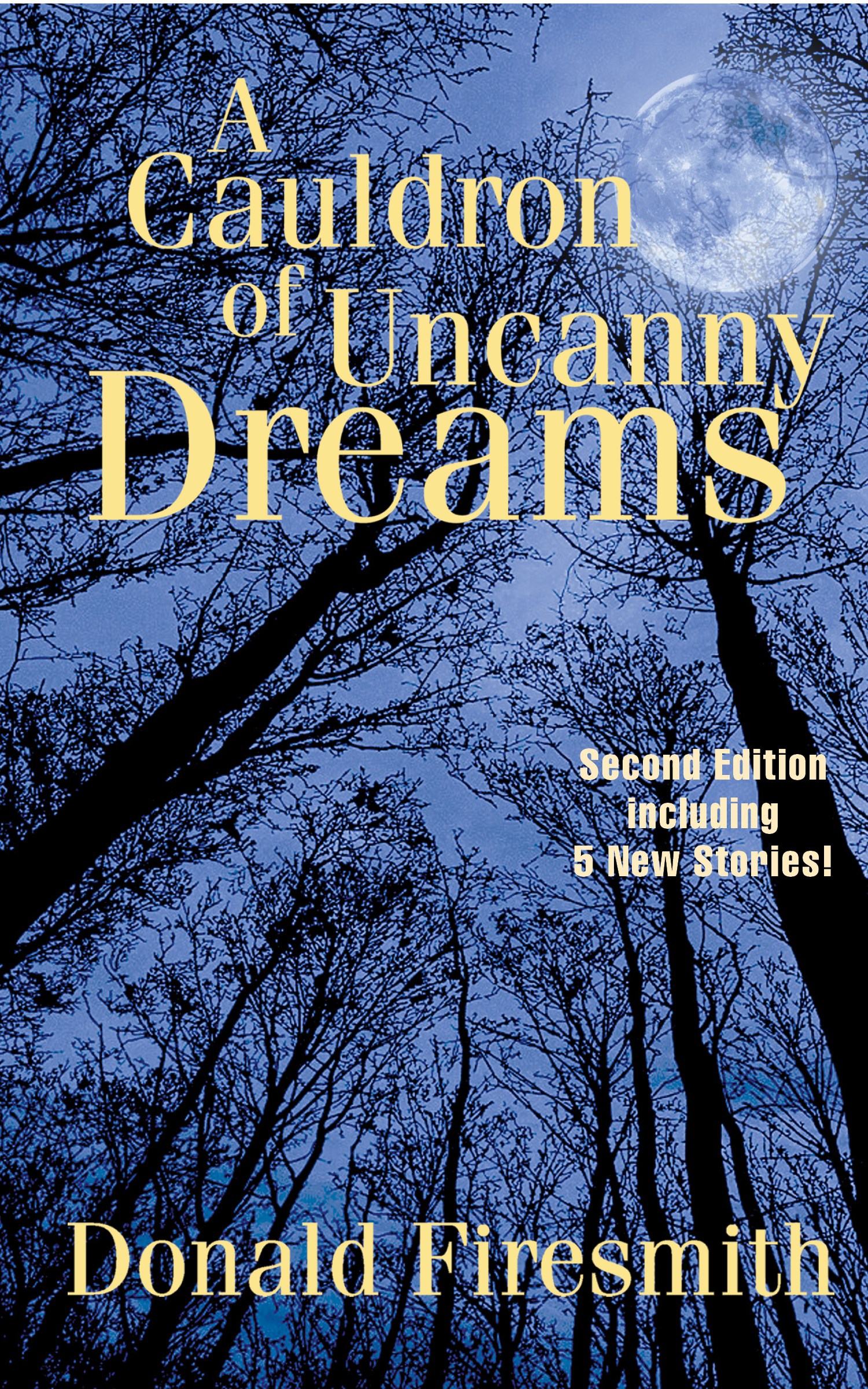 Her Mother's Eyes.
A macabre take on a common phrase.
The Collector.
If collectors collect collectibles, who collects collectors?
Grandma Buford's Birthday.
Grandma Buford prepares for a very special birthday.
The Farmer's Daughter.
A snowstorm forces a young man to spend the night at an isolated farm.
The Haunting of the Ederescu House.
A paranormal investigator discovers a Romanian strigoi.
Madam Kaldunya's Dolls.
The young woman learns the danger of using voodoo dolls for revenge.
Billy the Arsonist.
A psychopathic arsonist investigates a crematorium.
A Mother's Grief.
An old woman's grief disrupts a nursing home.
A Mother's Love.
An orphan learns his aunt's terrible secret.
The Governess.
A governess cares for a troubled child.
Hexendorf.
A man visits the village behind a family legend.
Revenge.
A man driving down a deserted road happens upon a woman standing alone in the darkness.
The Vow.
Sometimes killing an evil man is not enough.
If you enjoyed episodes of the TV series
The Twilight Zone, The Outer Limits, The Alfred Hitchcock Hour, Tales of the Unexpected,
and
Are You Afraid of the Dark
, then this book is for you.