Joined

Aug 21, 2010
Messages

8,908
After I began to collect Marvel comics in early 1967, I noticed advertisements placed by Howard M. Rogofsky, offering back issues. In my youthful frenzy, I marked up my first Rogofsky catalog so heavily as to make it unfit for public display, but I thought I'd send scans of a couple of 2-page spreads from the Jan. 1969 one. Granted, $13 was worth a lot more in 1969 than today, but it is striking to see that $13 would have bought you the first appearance of Spider-Man back then, six or seven years after it was published. If this source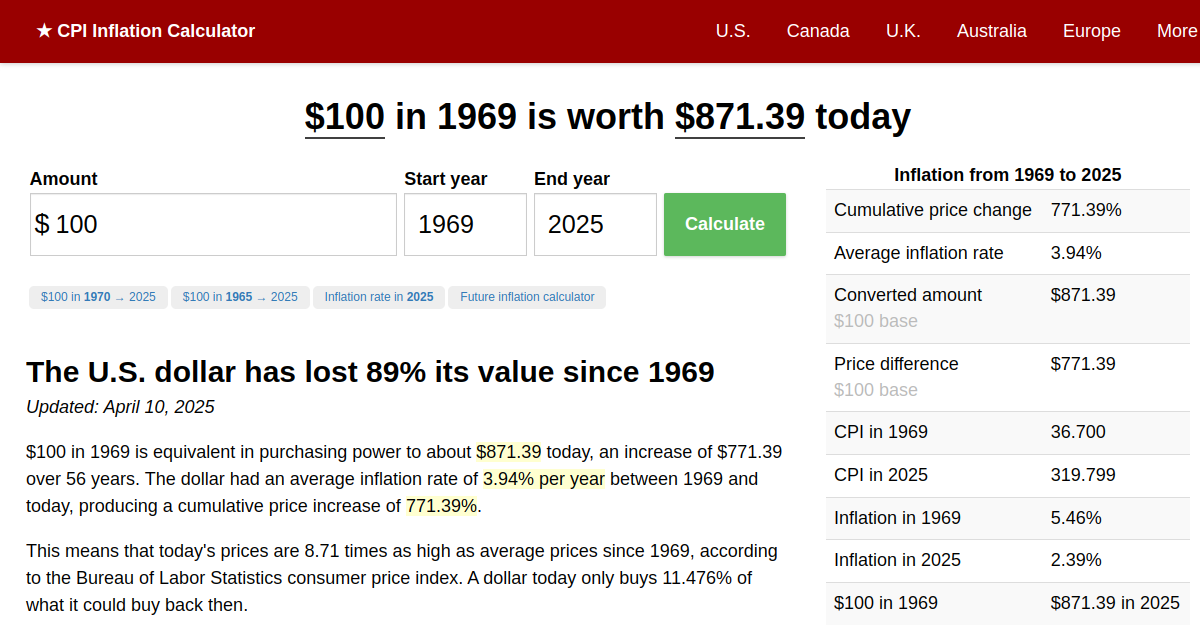 The 3.99% inflation rate means $100 in 1969 is equivalent to $796.45 today. This inflation calculator uses the official US consumer price index published by the Department of Labor.
www.in2013dollars.com
is correct, a 1969 $1 bill had about the same purchasing power as $8 today, so that issue would have cost $104 in today's currency. The issue's current value is suggested here:
But anyway, I thought some Chronsfolk might enjoy seeing pages of the catalog I "dreamed over" the way some kids my age probably dreamed over the Montgomery Ward Christmas catalog's toy section.
1.Final page on left, first page on right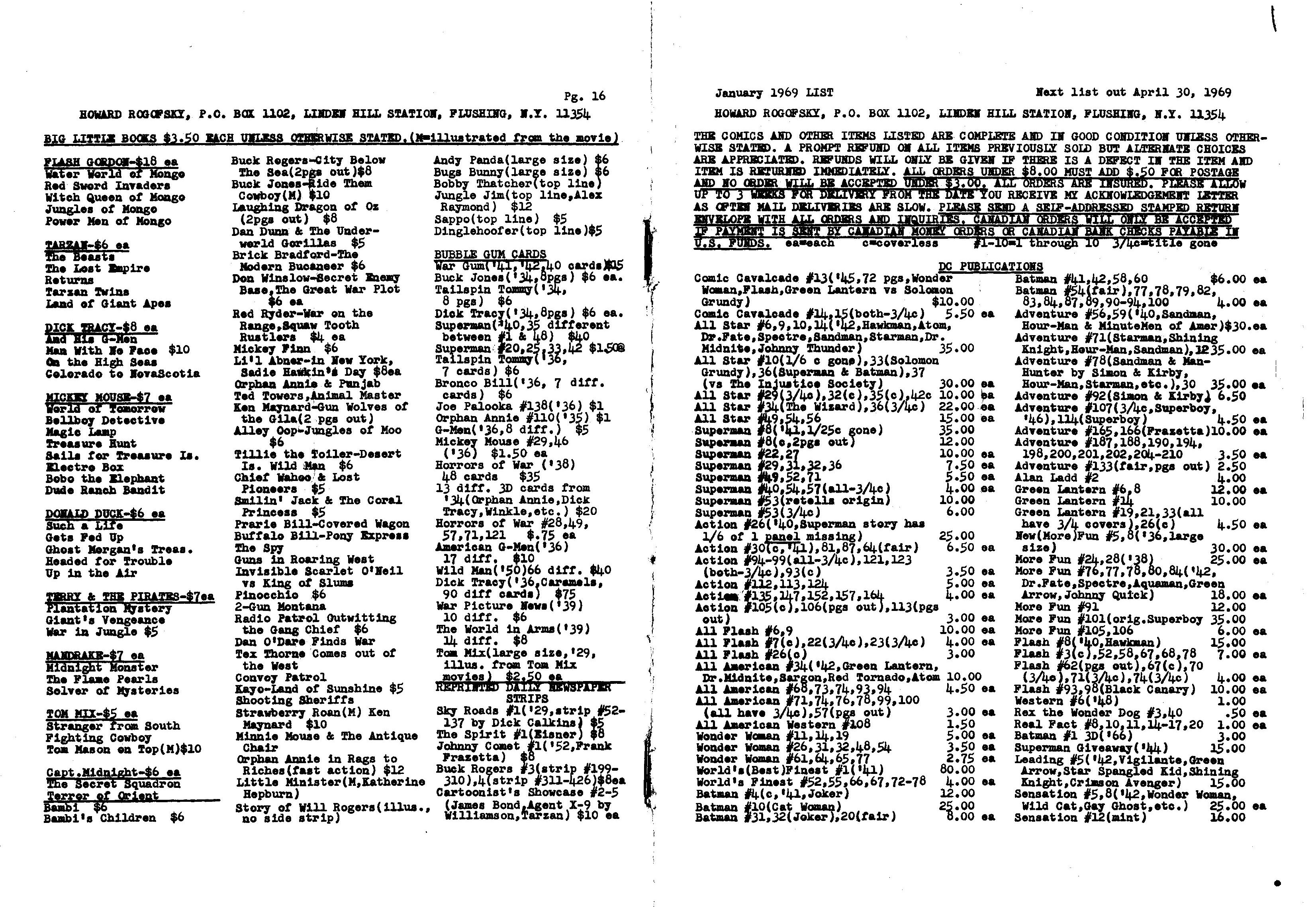 2.The Marvel Comics offerings