weaver of the unseen
Supporter
Joined

Aug 21, 2007
Messages

9,281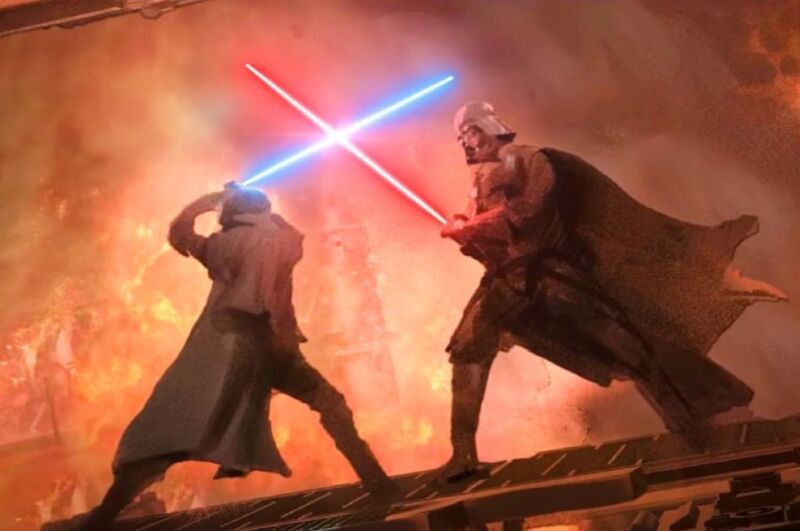 We have our first glimpse of concept art for

Obi-Wan Kenobi

, the six-episode series coming to Disney+ next year, as well as

a behind-the-scenes sizzle reel

featuring star Ewan MacGregor and director Deborah Chow. There's no actual footage, but fans are buzzing about the concept art showcasing Obi-Wan and none other than Darth Vader, lightsabers locked in battle. The sizzle reel briefly leaked online yesterday before being pulled. It was unveiled during the streaming platform's Disney+ Day. (You can check it out on Twitter

here

.)

We first learned

in August 2019

that the rumors were true about a

Star Wars

spinoff series

featuring Obi-Wan Kenobi

, with McGregor reprising his role as the iconic character. The actor himself made a surprise appearance at the tail end of a showcase presentation at D23 Expo 2019, Disney's annual fan extravaganza. Then came the big news that Hayden Christensen was reprising his role as Anakin Skywalker/Darth Vader. Lucasfilm President

Kathleen Kennedy called it

"the rematch of the century" at the December 2020 Disney Investors Day.

"There's hunger for this character to come back," MacGregor said in the sizzle reel. "The fans have been waiting long enough, you know?"

Yes, we do know. Back in 2016, the Hollywood Reporter

conducted a poll

asking fans which

Star Wars

character they'd most like to see feature in a spinoff film. Obi-Wan Kenobi was the overwhelming winner, yet for some reason, the studio opted to first make

Solo: A Star Wars Story

(2018) instead. That film wasn't quite the stinker many made it out to be, but it

bombed at the box office

. So Disney canceled plans for a Kenobi-centered feature film and reworked the concept into a limited series for its nascent streaming platform.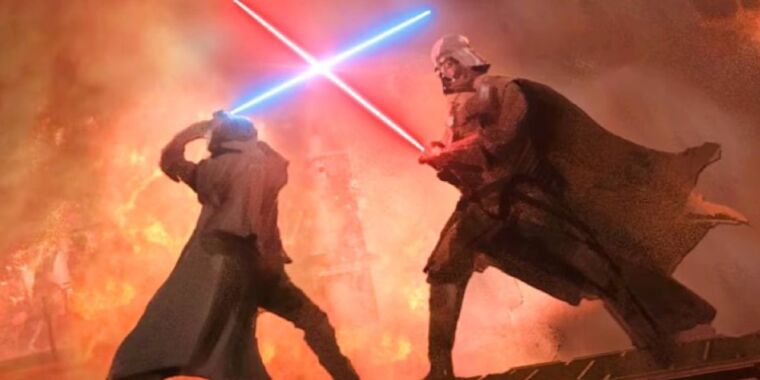 Disney also unveiled teaser for new documentary exploring the legacy of Boba Fett.

arstechnica.com
Here's a teaser trailer. Focus on the voice, you know it!
It is Maul. Old Man Maul. So, we are going to have the fight in the desert, before we will have Vader matches. I love that they are going to do justice to the Fallen One. That being Kenobi in his downfall after the Rise of the Sith. We don't really know what he were doing in those years, other then being a mad old desert rat. A menace to the Sand People. The Guardian for the Promised One.
It is a struggle, especially as Kenobi is so affixed into the traditions of the Jedi. It's all he has ever known and being a desert rat instead of Jedi Master is a difficult trade off. So I am intrigued to know what they're really going to show and how much into the Emperor business they're going to go into, because the premise suggests that he didn't stayed in the desert all of the time.
It is going to be intriguing to find out what they'll show us with those six episodes.