Fantasist & Futurist
Staff member
Supporter
Joined

Nov 23, 2002
Messages

24,118
Location
Comet Neowise is apparently visible at the moment in the Northern Hemisphere, though currently only about an hour before dawn.
However, next week it should be visible just after sunset, with the best visibility between 14th-19th July: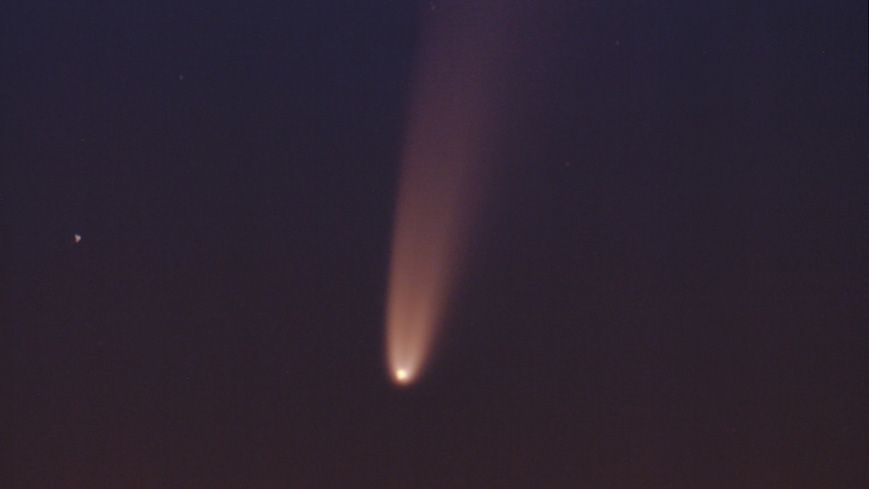 It's visible to the naked eye in dark skies!
www.space.com
The first good opportunity for evening viewing begins on July 12, when the head of the comet will stand 5 degrees above the north-northwest horizon, 80 minutes after sunset (the end of nautical twilight). By July 14 its altitude will have already doubled to 10 degrees, and by July 19 it will have doubled yet again to 20 degrees up by the end of nautical twilight. By then it will have moved to above the northwest horizon.
Will be looking out for this, though may need my binoculars. However, the fact that I'm based so far north means the sun may be a problem, as it doesn't quite set on the Western horizon during the height of summer - ie, now.
In the meantime, more on comet Neowise here - including the fact it's not due to return for another 7,000 years!
A newly discovered comet is streaking past Earth, providing a stunning nighttime show after buzzing the sun and expanding its tail.
phys.org