weaver of the unseen
Supporter
Joined

Aug 21, 2007
Messages

6,895
I was out with one of my two dogs late one night a year or so ago, when I saw something I still can't explain.
This is already a proof positive, as dog walkers and smokers are two most common types of people who'll encounter abnormal stuff. Then comes the profession, sailor, pilot, police patrol officer or farmer.
I theorized that they might have been projections from one of those searchlights sometimes used to attract attention to a store grand opening or something, but I didn't see a beam. It was a cloudless night, so the chevrons could not have been a reflection.
If you'll see a lit up chevron going high up in the sky, it's abnormal as there are no planes that lit up that way. Usually, only when they come to landing, they put up lights, otherwise you'll only see the green/red navigation lights from the ground. And in the night time, you don't see planes from ground unless they're lit up, and then you see the light, not the plane.
But about the chevron's, how did it appear?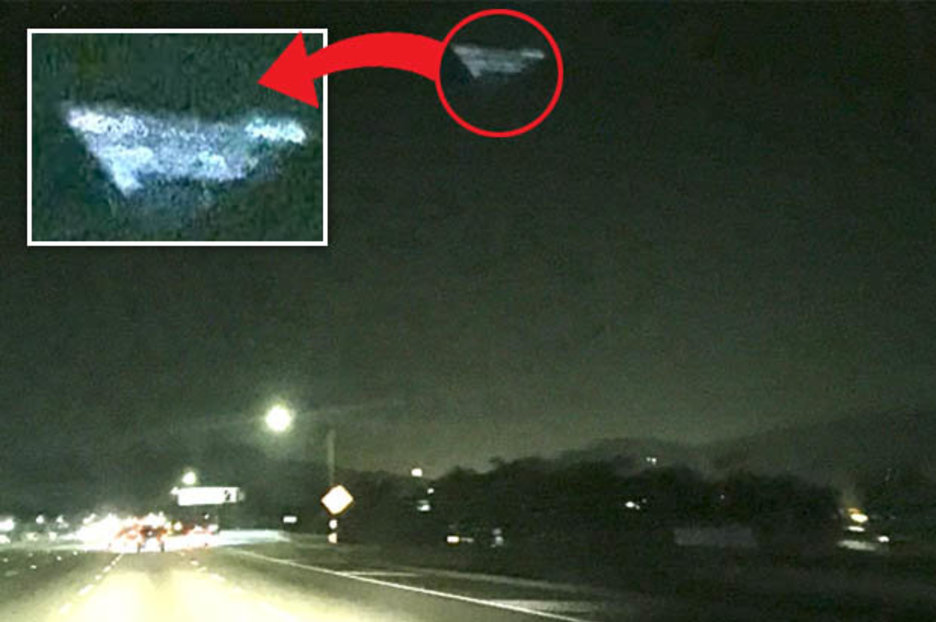 I checked the internet, but I found no reports of such a sighting from anyone else.
Did you report it to MUFON?