Fantasist & Futurist
Staff member
Supporter
Joined

Nov 23, 2002
Messages

22,455
Location
1. Air-burst meteor destroyed Sodom?
"Then the Lord rained down burning sulfur on Sodom and Gomorrah — from the Lord out of the heavens. Thus He overthrew those cities and the entire plain, including all those living in the cities — and also the vegetation in the land." - Genesis 19:24–25
An interesting theory put forward this week suggests that a powerful air-burst meteor destroyed settlements around the Dead Sea:
An exploding meteor may have wiped out ancient Dead Sea communities
Radiocarbon dating and unearthed minerals that instantly crystallized at high temperatures indicate that a massive airburst caused by a meteor that exploded in the atmosphere instantaneously destroyed civilization in a 25-kilometer-wide circular plain called Middle Ghor, said archaeologist Phillip Silvia. The event also pushed a bubbling brine of Dead Sea salts over once-fertile farm land, Silvia and his colleagues suspect.

People did not return to the region for 600 to 700 years, said Silvia, of Trinity Southwest University in Albuquerque.
Perhaps even more intriguingly, this event is being argued as a possible source for the story of Sodom - as one of the towns in the affected blast area has previously been identified with the Biblical town:
Evidence of Sodom? Meteor blast cause of biblical destruction, say scientists
According to a 2013 Biblical Archaeology Review article by TeHEP co-director Dr. Steven Collins, the Tall el-Hammam site is a strong candidate for the biblical city of Sodom due to a multitude of factors.

On the ground at the site, Collins witnessed such destruction first-hand. In a vivid description he writes, "The violent conflagration that ended occupation at Tall el-Hammam produced melted pottery, scorched foundation stones and several feet of ash and destruction debris churned into a dark gray matrix as if in a Cuisinart."
There's always a need for caution where people may be trying to fit facts around preconceived ideas (common across all of the sciences!) - but what catches my interest is how close this event is to infamous Bronze Age Collapse across the Mediterranean world. Perhaps there's no correlation, but it's still something else to think about.
2. Gold Anglo-Saxon helmet reconstructed
An interesting feature on the BBC website about a rare Anglo-Saxon helmet being reconstructed:
'Hoard king's helmet' reconstructed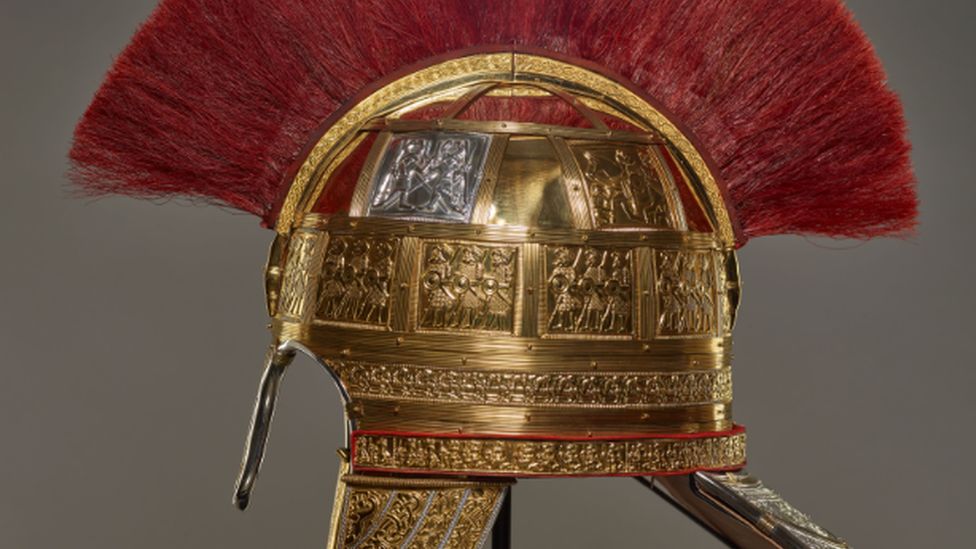 3. Ancient Egyptian tombs unveiled
The BBC also reports on what sounds like an intact Ancient Egyptian tomb being found - certainly the sarcophagi look pristine:
Ancient Egyptian tomb unveiled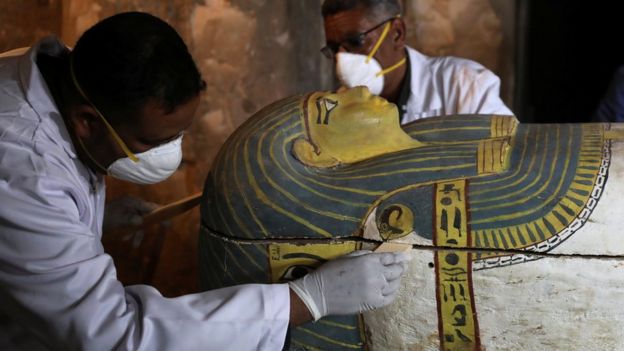 4. Viking sword found in Patara, Turkey
An interesting piece of news this week about a Viking sword unearthed in the Turkish city of Patara:
Archeologists find Viking sword in southern Turkey
There's more coverage here:
Viking sword found in Turkey's ancient Mediterranean city of Patara
Feyzullah Şahin, a classical archeology professor at Akdeniz University, said that the newly discovered artifact is definitely a Viking sword.

Şahin said the sword is believed to belong to a soldier who fought in naval warfare during the first half of the ninth and 10th centuries and provides a hint into the life of the Vikings who served as mercenaries in the Byzantine army.
It's interesting to note the possibilities of how it got there:
- through trade or theft
- burial of Norse, having traveled from the Black Sea
- one of the Varangian Guard, the bodyguard of the Byzantine Emperors
My favourite is actually the second possibility, but I suspect the third will most likely be argued for.
Bonus!
Probably the most famous person from Patara is St. Nicholas - the original one - who used to give money to the poor at Christmas:
Saint Nicholas - Wikipedia
Last edited: