Fantasist & Futurist
Staff member
Supporter
Joined

Nov 23, 2002
Messages

25,817
Location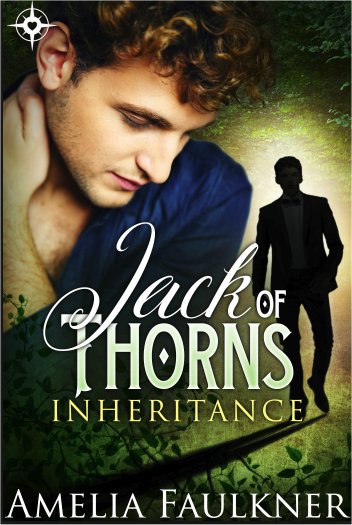 I often check out books written by our members, so when
@Amelia Faulkner
mentioned her
Interitance
series a while back, I casually checked it out on Amazon.
One look at the cover and I'm thinking "teen urban fantasy" and "gay romance" - neither being genres I'd normally give a second glance.
However, the first line of the description caught my attention:
Florist. Psychic. Addict.
And the opening sample hooked me with its smooth and fluid writing and immediate sense of tension.
This was not the book I was expecting. It was far, far better.
Firstly, it's intelligent. Laurence isn't a recovering heroin addict, he's still a heroin addict - just between fixes. His life exposes the ugly side of drug addiction with few holds barred.
And yet, mature themes are handled without being gratuitous or grim - Faulkner says what she needs to, but doesn't ramp up unnecessary imagery or angst.
Which brings me to the second point - the incredible sensitivity she displays in handling both her subjects and characters. And especially the relationship between Laurence and Quentin.
This is not least because Quentin is incapable of any emotional or physical displays of affection.
So what we end up with is a story about building up intimacy and trust, between two damaged people otherwise incapable of properly expressing deep feelings.
And despite some of the difficult themes touched upon, the characters remain active and dynamic when they could both have been so self-pitying.
Oh, and the story itself involves a pagan diety who demands Laurence serve him, else everyone gets hurt - especially Quentin. And provides a real sense of urgency to the story.
Another point I really liked about this novel is how socially progressive it was, in a way I'd not normally see outside of Tumblr. This is especially when some of the subjects brought up could have overwhelmed story itself.
Overall, I thought this was a great story told with great sensitivity.
Buy Jack of Thorns: Volume 1 (Inheritance) by Faulkner, Amelia from Amazon's Fiction Books Store. Everyday low prices on a huge range of new releases and classic fiction.
Last edited: