Joined

Dec 22, 2009
Messages

5,144
Location
Stephen Palmer, Muezzinland
Ebook out now.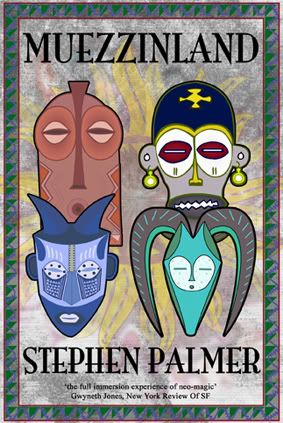 Originally published in 2002, this 22nd century novel is an Afro-punk tale of two royal princess, both daughters of the notorious Empress of Ghana. The elder daughter, Mnada, has been biologically altered in some terrible way, and when she escapes from her family's palace in Accra she sets in motion an unexpected series of events…
Now available again as an Infinity Plus ebook.
"… I wouldn't fault it as science fiction. If you enjoy the full immersion experience of neo-magic, you'll [like] Muezzinland." (Gwyneth Jones, NYRSF)
"… succeeds when many other similar attempts to fuse the mythic and the modern fail. … in Muezzinland, the hybrid thrives, creating a compelling and cohesive vision. It's an unusual and successful combination." (Matrix)
"While the plot can be read as a relatively straightforward thriller, the book as a whole is considerably more than this. It succeeds in integrating the elements of myth and high technology, producing something of a hybrid that feels right." (Vector)
"Human interest, a rich atmosphere and Palmer's pleasingly lyrical prose keep the reader's interest… a thoroughly enjoyable read." (Infinity Plus, 2002)
Available now from amazon.co.uk in Kindle edition.
https://www.amazon.co.uk/dp/B0061YAHMU/?tag=brite-21
Or from amazon.com
[URL='http://www.amazon.com/dp/B0061YAHMU/?tag=brite-21']

http://www.amazon.com/dp/B0061YAHMU
[/URL]